Louie Falsely Claims
Exemption to Judge

Landlord Pappas claims Exemption from Virginia Landlord & Tenant Laws
and keeps his properties secret from the Judge to avoid Housing Codes
for providing proper living conditions to tenants.

In a blatant misuse of the Exemptions to the Landlord Tenant Act and an attempt to side step Housing Codes, and bamboozle the Judge, Pappas asserted that the law may apply to full time landlords, but that he is not one, and the law does not apply to him.
this chapter shall not apply to any single-family house sold or rented by an owner, provided that such private individual does not own more than three single-family houses at any one time
Pappas owns more then three (3) residential properties - single family houses
Pappas claimed under oath that the limit was 5 houses
He is not exempt from Virginia Landlord Tenant Laws
Pappas Realty is a real estate management company, and not a "private individual"
In the case of the sale of any single-family house by a private individual-owner not residing in the house at the time of the sale or who was not the most recent resident of the house prior to sale, the exemption granted shall apply only with respect to one such sale within any 24-month period
Pappas has not resided at the properties he is renting
He was not the most recent resident
The properties are not for sale
Apparently, Pappas wants the Court to believe that he is not a landlord at all. What is he then? The plumber, or just a clerk collecting the rent? This is ridiculous. His company is even called "Louis Pappas Real Estate Trust Corporation." If he is not subject to Landlord Tenant laws and Housing Codes, who is?
The Exemptions were made in consideration of those homeowners who are purchasing another property, and may rent to others casually and temporarily, until they can sell these properties. They are not required to adhere to such strict housing codes. They are not making a business of being a landlord.
But Pappas is clearly a full time landlord, who earns almost all of his income through rental property. He actively seeks renters, and his only occupation is that of being a landlord. This is clearly the type of person the law is intended to apply to.
Pappas rents to 5 RESIDENTIAL units, more than the maximum that the law will allow. The rest are Commercial. He states that 5 is the maximum, when it is actually 3.
His property at 2320 South Eads is said to be Commercial, even though the tenant lives there full time. He is an accountant, and sometimes has clients come to his home. But this does not make the land zoned commercial. It is zoned R1, Residential with the ability to have a home business. He was unable to make the property Commercial in a Zoning hearing.
Pappas skirts the law, and uses this as an excuse for not fixing up the properties for his tenants to meet the minimum Housing Codes.
Proposed change to the Law: It is too easy for a full time landlord. such as Pappas, to put properties in his relatives' names. The law should be changed to consider this. Perhaps if the family owns more than 3 properties, they should be subject to the housing codes. Or the mere fact that there is a real estate trust, should distinguish them from the casual home owner, for which the exemption is intended.
Pappas' 8 Single Family Houses in Arlington
1
2001 S ARLINGTON RIDGE RD.htm
Pappas house
Map View
2
2320 S EADS ST.htm
Shaddock House 1993-1997
Claims to be Commercial
Map View
3
505 24th ST S.htm
House Tim Judkins
Map View
4
509 24th ST S.htm
House Bob Stone
Map View

5
820 18th ST S.htm 22202-2608
Residential House
Claims to be Commercial "Kolb Electric"
There is no such business in Arlington
They are listed in miles away at
1862 CLAY LN, Reston VA 20191 7034388700
Map View

6
627 23rd ST S.htm -
Was Monica's and Allison's
now rents to Eddie and 2 others

Pappas asked handyman Marvin to make up false expenses in an attempt to justify retaining security deposits from Monica and Allison

7
2206 South Fern Street
directly across street from Pappas Realty office

Residents say Pappas gave them extension on their lease

8
Pappas proudly says that his Arlington Ridge Road
was featured in the1987 movie "No Way Out"
as the "Russian Spy House" near the Pentagon
Featuring Kevin Costner, Sean Young, and Gene Hackman
Map View

Pappas is proud to cite this as one of his properties, but does not do so to the Arlington County Records, or Judge Henenberg, to help be under the 3 property limit. He claims to be "not a full time landlord"
Pappas owns other properties in other areas of the country as well.
He is definitely a full time landlord, and the
Landlord Tenant Laws and Housing Codes
DO APPLY TO HIM
List of disclosed Pappas Properties
from Arlington Country Records


The Arlington Court House is not a place to lie.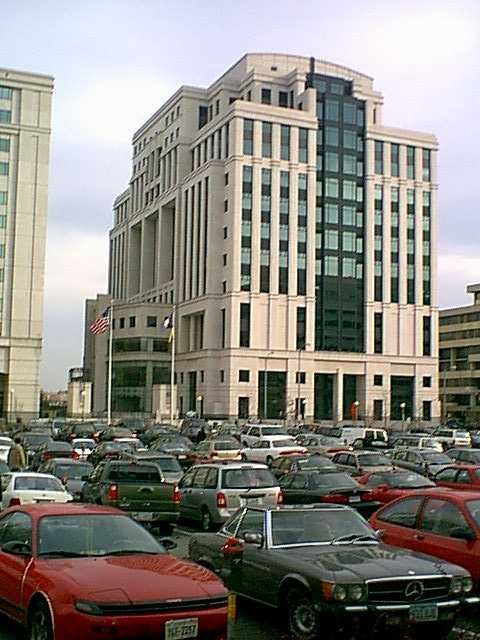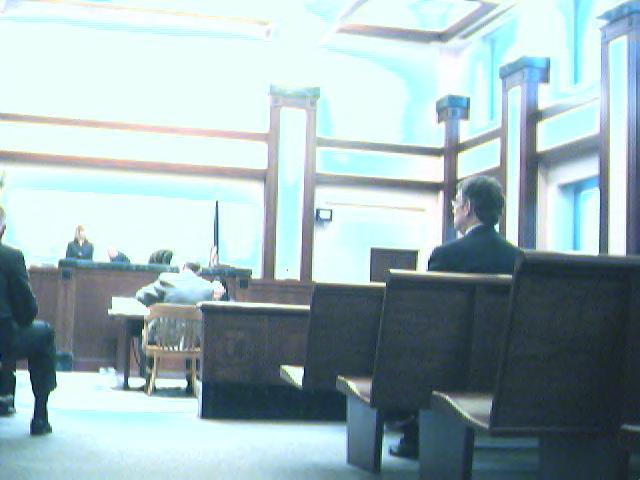 No one is exemption from the Natural Law
to treat others as you would have them treat yourself.